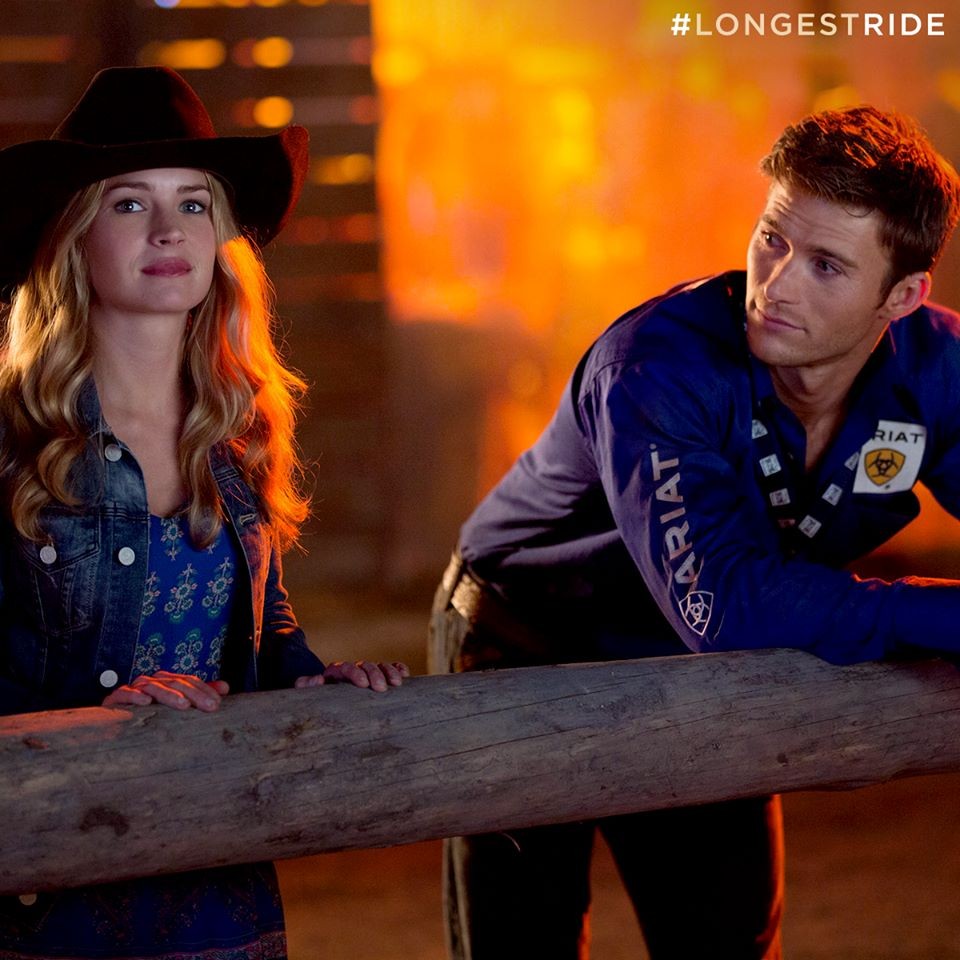 ARIAT Featured Within 20th Century Fox Major Motion Picture "The Longest Ride."
Ariat®, the leading English and Western footwear and apparel company, has partnered with Twentieth Century Fox for their upcoming film "The Longest Ride," in cinemas now.
Based on the best-selling novel by Nicholas Sparks – the movie features Luke Collins, a fictional character sponsored by Ariat in the film, who unexpectedly falls for Sophia, a college student who is about to embark upon her dream job in New York City.
As an Ariat sponsored bull rider, lead character Luke Collins represents the brand in the film with western apparel and footwear. The VP of Partnership Marketing for Ariat International, Susan Alcala, discusses the brands involvement within the film. "We partnered with the wardrobe designers at the beginning of filming. They approached Ariat for direction when it came to performance boots and riding apparel because they wanted the characters to be authentic". Also, the Ariat-sponsored PBR riders worked as stunt doubles on the film.
Alysha Ryan, Marketing Manager for Ariat in Australia commented that the cross-promotion is a rare and exciting opportunity. "To see Ariat not only worn in Hollywood, but in a major motion picture by Nicholas Sparks – is exciting for our brand". Given the niche Western market in Australia, Ryan continued, "the combination of bull riding action and love story elements should reach a vastly wider audience. "We expect to see a great response from the film".
Collaborating with Twentieth Century Fox, Ariat Australia have been giving away themed gift packs and in-season ticket giveaways throughout April and May on Facebook.com/AriatAustralia – coinciding with the release of the film from April 9th.
About Ariat International
Ariat International, Inc. is the leading manufacturer of innovative performance equestrian footwear, apparel and accessories. Featuring a patented technology designed to deliver stability, durability and comfort, Ariat pioneered the application of advanced athletic shoe technology into English riding boots and authentic Western boots. Ariat products are sold in a network of retail outlets throughout the world and available at all good equestrian and saddlery retailers across Australia.