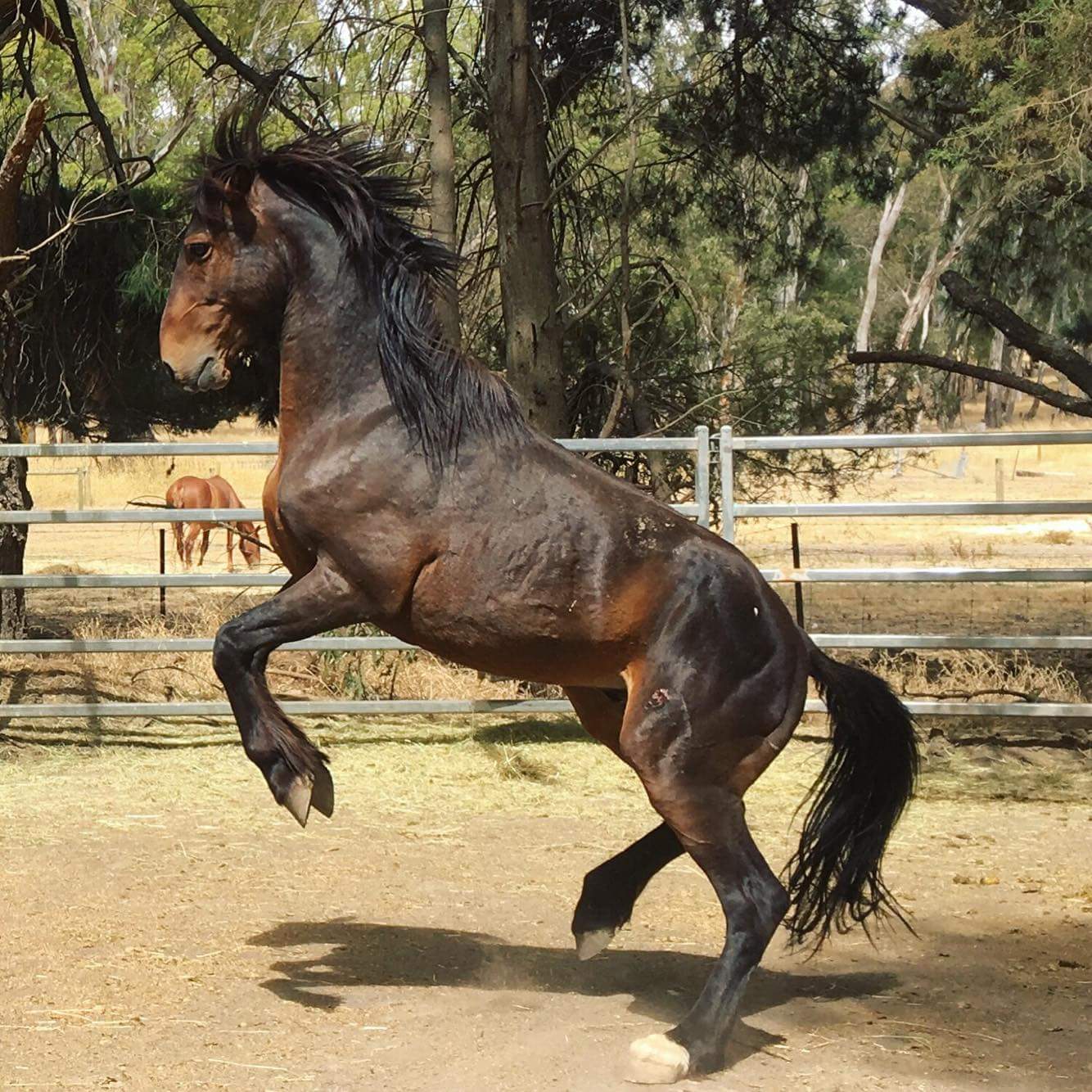 McDowells Herbal Partner to Australian Brumby Challenge Naming Rights
McDowells Herbal Announced as Australian Brumby Horse Challenge Naming Rights Partner
EQUITANA Melbourne has announced a new major sponsor in 2018, McDowell's Herbal Treatments. McDowells will be the official Naming Rights Partner of the Australia Brumby Challenge and Brumby Village, which is set to return for a highly anticipated second year at the event.
The Australian Brumby Challenge was developed by the Victoria Brumby Association and launched at EQUITANA Melbourne in 2016. The Challenge follows the journey of 20 trainers as they transform untamed Brumbies passively captured from Victoria's high country, from wild to wonderful in 150 days. The Final is held across four days of EQUITANA, with trainers showcasing the transformation of their Brumby in front the crowd and an expert panel of judges.
There are two categories of the McDowells Brumby Challenge, Ridden and Youth. In the Ridden Challenge, Brumbies aged four and older are saddle trained. In the Youth Challenge, yearling aged Brumbies are trained and presented in hand only, not to be started under saddle or sat on.
As the official partner, McDowells Herbal will be supplying all registered Brumbies and trainers with herbal products and supplements across the 150 days of the challenge to support and compliment the transition from living in the wild to becoming a beloved equine partner.
Victorian Brumby Association President, Colleen O'Brien, is excited to see McDowells Herbal partner with the Australian Brumby Challenge as the Naming Rights Partner in 2018.
"We are very excited to align with such a reputable company for the McDowells Brumby Challenge at EQUITANA," said O'Brien.
"McDowells Herbal Treatments is a perfect fit for the Challenge and we can't wait to see the transformation in our Brumbies on their wonderful range of natural products to support overall health and wellness."
David and Cath McDowell are proud to partner with EQUITANA in 2018 and align with a competition that is producing amazing outcomes for Victoria's wild horses.
"We are excited to be supporting the Australian Brumby Challenge this year in the humane rehoming and re-education of Victoria's Brumbies and witnessing the transformation of these beautiful horses on our herbal treatments," said McDowell.
All Brumbies will be available to purchase through registered auction at the conclusion of the competition on the final day of EQUITANA. The Challenge will officially begin on 23 June and interested parties can follow the journey of their favourite trainers and horses through the official EQUITANA website and Facebook page.
Tickets to EQUITANA Melbourne will be on sale from July. For more information, visit www.equitana.com.au
15-18 November 2018
Melbourne Showgrounds