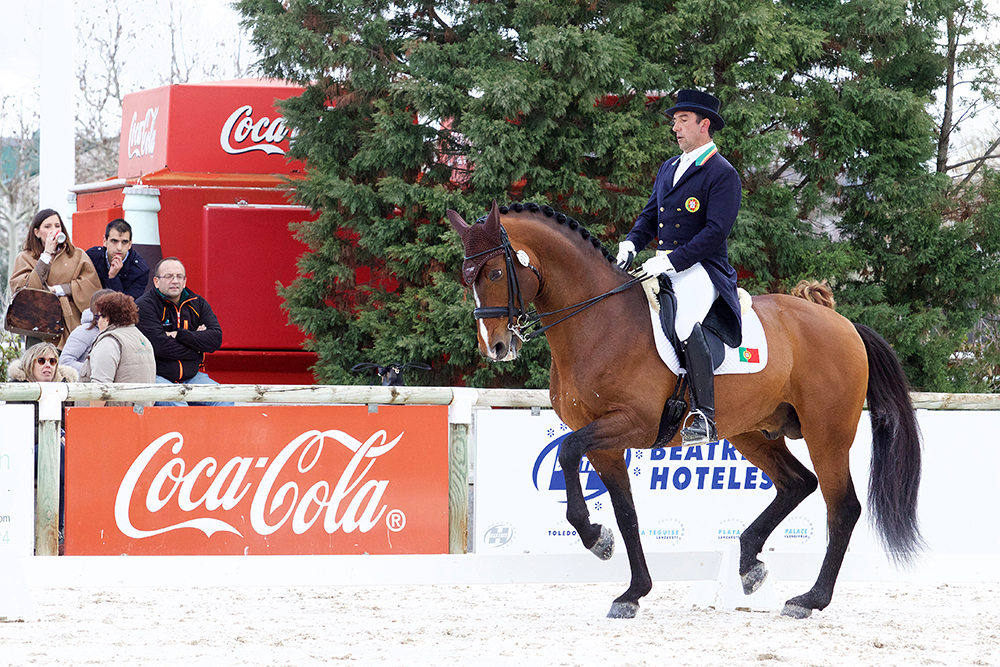 Daniel Pinto and 'Santurion'
PROMISING START FOR 2018 COMPETITION SEASON: DANIEL PINTO AND SANTURION DE MASSA SHINE AT CDI3* TOLEDO – SPAIN
A promising start for the Portuguese international dressage rider Daniel Pinto at 2018's competition season. During last weekend CDI3* in Toledo, Daniel Pinto and Santurion de Massa won the Grand Prix, scoring 73,153%.
On the 2nd day during the Grand Prix Special, Daniel and Santurion not only achieved another victory, but they also overcame their own personal mark at this level, reaching 74,319%.
Daniel Pinto, coached by Kyra Kyrklund for 13 years, expresses his happiness with the results and extends his success to his team and family: « I am extremely proud of Santurion: I feel he is becoming stronger each day and fulfilling his potential. The support from my trainer Kyra has been simply fantastic. A special word also to my sponsor Chantal Lucas and, of course, to my family for their tireless support!