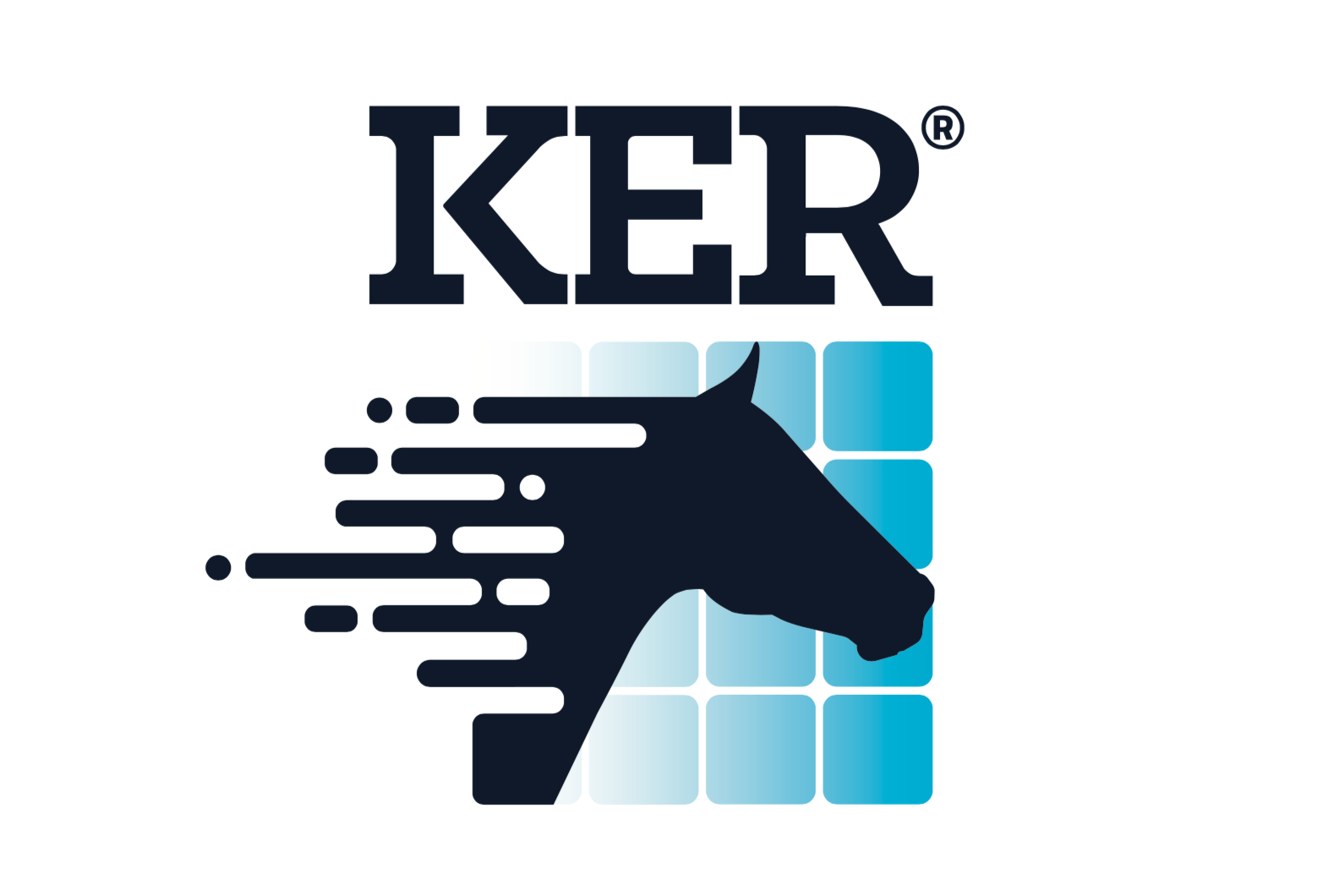 Kentucky Equine Research
®
Recognizes 30 Years of Equine Nutrition Expertise with Bold New Look
Thursday, February 1, 2018 — To commemorate its 30th year as a leader in
equine nutrition, Kentucky Equine Research is proud to debut a new logo and website. Founded in 1988, the company's published research studies and product innovations have revolutionized the way people feed horses around the world.
"After 30 years, it was time for a new look," said company founder and president Joe D. Pagan, Ph.D. "The way people feed and manage horses has changed in that time—often in response to KER's innovations—and we wanted to re ect that evolution in our company identity."
Along with a new logo, Kentucky Equine Research also updated ker.com, integrating its popular Equinews library of award-winning articles. The company's commitment to horse management education is apparent in its wealth of informational articles, published research, and textbooks, all available to read, share, and download.
Kentucky Equine Research has spent years developing custom software
and mobile apps to take the guesswork out of equine nutrition and conditioning.
"Kentucky Equine Research's new look highlights the company's modern, tech-savvy approach to equine management, while still honouring our core as a research institution," explained marketing director Erin Hsu.
As well as producing its own line of innovative equine supplements, feeds, and ingredients, Kentucky Equine Research consults with horse feed manufacturers on six continents and has played a key role in providing feeds and forages to the breeding and racing industries and to performance horses participating in major international competitions for decades.
The company also hosts frequent conferences where international experts share the latest ndings on equine health, feeding, and exercise.