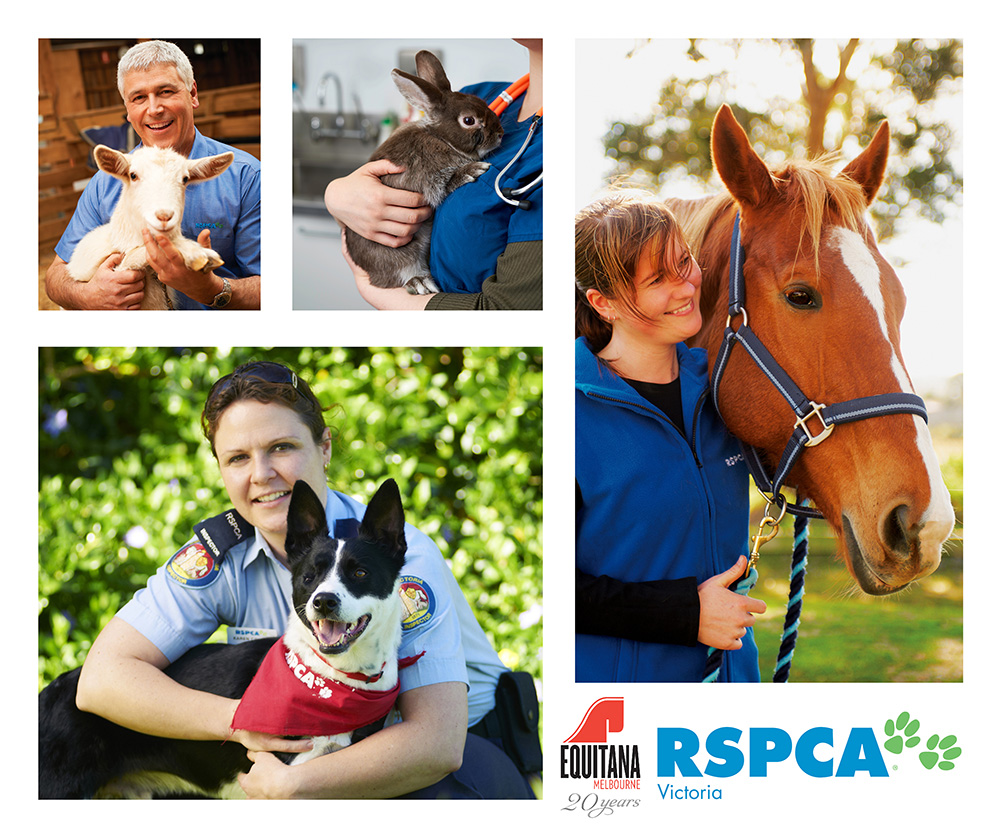 Announces RSPCA Victoria as Official Charity Partner
Australia's premier equestrian event, EQUITANA Melbourne, has aligned with the leading animal welfare organisation RSPCA Victoria as the official charity partner for the 2018 event.
The partnership comes as EQUITANA Australia celebrates 20 years in 2018 and will be returning to the Melbourne Showgrounds from November 15-18 for four days of all things equine.
EQUITANA Melbourne is a celebration of Australia's diverse equine industry, offering extensive education, exhibitions, entertainment and competitions. The event will feature Olympic medallists, the A-Z of horse breeds, world-renowned educators, nightly entertainment, an elite competition program and more than 300 exhibitors.
Equine welfare is paramount at EQUITANA Melbourne and Managing Director Rod Lockwood said the pairing of the two organisations is a match made in heaven.
"EQUITANA Melbourne is proud to welcome RSPCA Victoria as our Community Partner for 2018 and we hope that our equine community will benefit from the education programs that the RSPCA will offer," said Lockwood. "We are inspired by the work done by RSPCA Victoria and we hope this alignment can benefit our attendees in the care of their animals.
"Horse health and welfare has always been at the top of EQUITANA's agenda. Our education program and our welfare standards during the past 20 years in Melbourne reflect this. EQUITANA appreciates that RSPCA Victoria is a leader in animal welfare and we look forward to reinforcing these mutual values through our partnership in 2018."
RSPCA Victoria CEO Dr Liz Walker said the animal welfare organisation was delighted to be EQUITANA Melbourne's chosen charity partner.
"EQUITANA Melbourne is the must-see event on the equine calendar, and RSPCA Victoria welcomes the opportunity to share our horse welfare knowledge and experience with those who care for these wonderful creatures," said Dr Walker.
EQUITANA Melbourne attendees will have the opportunity to donate to RSPCA Victoria when they purchase tickets either online or at the gate, and there will also be donation points inside the event venue as well as information on horse adoptions. The RSPCA Victoria Mobile Care Unit will be on full display across the four days, giving attendees the opportunity to learn more about animal welfare and the work that RSPCA Victoria does across the state.
Tickets to EQUITANA Melbourne will be on sale from mid-2018. For more information, visit www.equitana.com.au