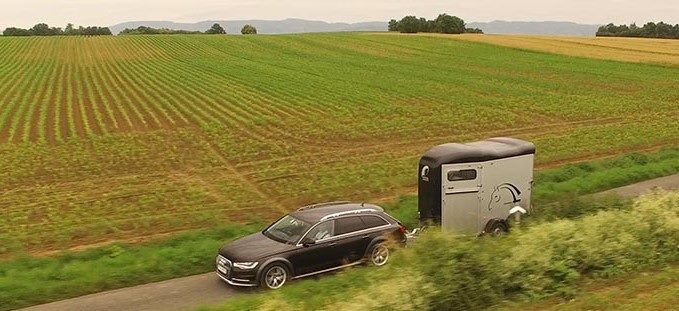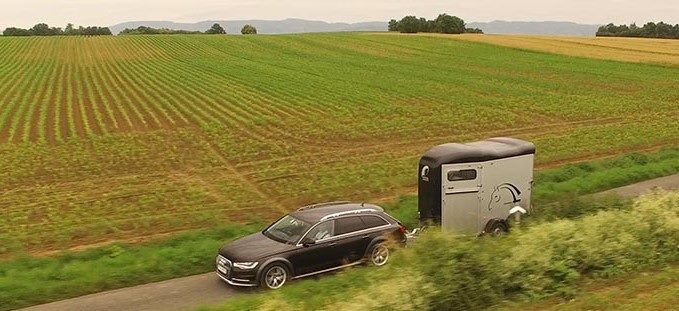 Safety is Paramount
The safety of you, your family, other drivers on the road and your horses is always paramount, but there are extra considerations to be aware
of when towing. Here are a few important tips to make sure you stay safe on the road.
Towing vehicle
Make sure your vehicle is roadworthy. Ensuring your vehicle is serviced regularly is advisable. The last thing you need is to breakdown on an outback road in Australia or stranded on the side of the road on a hot summer's day.
Check your vehicle is suitable to tow the float. Make sure you know your towing limits & check your ball weight with Ball Weight Scales.
Ensure your tyres are inflated to the correct level, including your spare tyre.
Check what the recommended tyre pressure is for both your horse float and vehicle when towing.
Outside the float
Check that:
The coupling is secured to your tow vehicle.
The safety chains are in good condition and properly secured to both drawbar and tow vehicle.
Brake Away cables (if fitted) are connected from your float to the designated anchor point on your tow vehicle.
The handbrake engages and releases cleanly (and remains released before you set off).
The towbar wiring insulation is in good shape and that the plug and socket are free from dirt before connecting.
Any additional power supply plugs between the tow vehicle and your van are clean and connected.
The lights work (brakes, indicators, reverse, parking lights, side lights, and number plate). You'll need a second person to help with this.
The tyres on your float are in good condition and pumped to correct pressure.
All wheel nuts present and tightened.
The brakes engage and release (run it around the block before leaving).
Your jockey wheel is there, either raised and secured or stowed away.
Your spare tyre is there and pumped up.
Inside the float
Check that:
Ensure any objects in your tack/saddle room are secure.
Ensure the breast and breech bars, middle divider and central partition are locked properly into position.
Make sure you pack a toolbox with tools for the car and float. Also include: – Jack – Wheel brace – Wheel chocks – Tyre blocks – Jack plate
Towing and driving safely
If you're not 100 per cent confident in your towing ability, have some towing lessons.
If your float has electric brakes, consider having electronic stability control fitted by a certified installer.
Before purchasing your float, ensure it's compatible with your vehicle. While traveling, check on the coupling connection and safety chain at every stop.
When driving, pull over in a safe area if there are cars who want to overtake you. If you wish to overtake someone, wait for an overtaking lane rather than crossing to the lane of potential oncoming traffic.
Leave plenty of room between you and the vehicle in front to allow extra braking distance. Safety should always be your first priority.
For over 20 years, Cheval Liberte has been providing the safest trailers on the market for transporting your horses.  http://www.cheval-liberte.com.au/