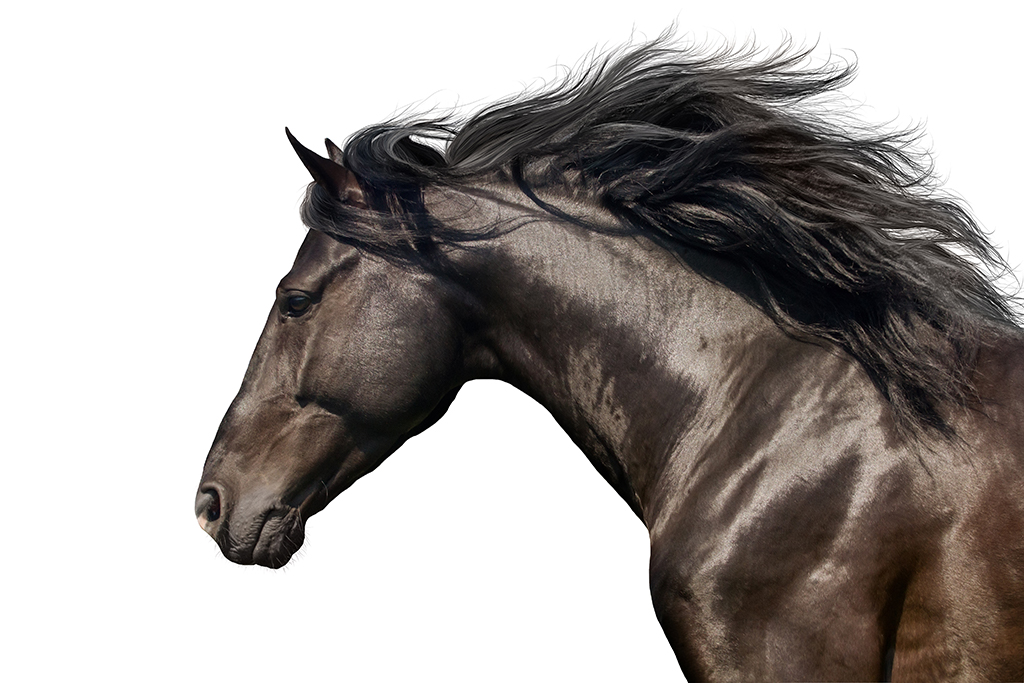 Hemp Seed Oil is the Superior Oil for Pleasure and Performance Horses
While most horse owners are familiar with the benefits of feeding oils to horses for improved health, wellbeing and performance, hemp seed oil is emerging as the superior oil for both pleasure and performance horses, with scientific support.

The horse's digestive system is extremely efficient at utilising fat as a source of dietary energy. However, scientific analysis of hemp seed oil, in comparison to other oils commonly fed to horses, suggest its benefits are far more diverse.
Brigitte Warne, Founder of Comanche Complete Oil, says: "The energy, anti-oxidant, anti-inflammatory and nutritional advantages of hemp seed oil supersede the benefits of any other plant or animal-based oil that can be fed to horses.
"A source of cool, digestible energy that's safe for daily use and non-swabbing, the nutritional profile of hemp seed oil is simply incomparable. In contrast to other oils, its positive effects on a horse's health, wellbeing and athletic abilities are profound."
Perfectly balanced by nature, hemp seed oil contains the essential omega fatty acids 3, 6 and 9. Rich in protein, it's also the only source of gamma linolenic acid in the plant kingdom, with the highest levels of polyunsaturated fats and the lowest levels of saturated fats.
"While many oils provide high levels of digestible energy, not all are created equal in promoting optimum health. Only hemp seed oil contains the ideal 3:1 ratio of omega-3 and omega-6 which, research suggests, supports skin, coat and hair health.
"In addition, a diet high in omega-3 and low in omega-6 has also been shown to assist in reducing inflammation that may contribute to poor joint health, allergic reactions and gastric ulcers. However, hemp seed oil is truly unique in that it also contains gamma linolenic acid."
Highly protective, gamma linolenic acid — often referred to as GLA — controls the prostaglandins PGE-1 and PGE-2 to reduce inflammation within the body, which is the underlying cause of many diseases and performance-limiting injuries.
"The therapeutic and preventative uses of hemp seed oil are impressive. With hemp seed oil, horse owners now have a gentle, gut-friendly alternative to pharmaceutical drugs when treating inflammation and other health conditions.
"Gamma linolenic acid increases mucus production in the gastrointestinal tract, which assists in combating the occurrence of gastric ulcers — a debilitating condition affecting approximately 90% of race horses and up to 60% of performance horses.
"The combination of essential omega fatty acids and gamma linolenic acid, found only in hemp seed oil, enable the pleasure and performance horse to thrive. A sustainable alternative to cereal grains, hemp seed oil promotes peak performance, fosters calm behaviour and reduces stress.
"With the legalisation of hemp food products now in full effect, hemp seed oil is becoming 
increasingly popular in the human market. For those horse owners who truly want to support their horse's health, wellbeing and performance, I encourage them to try Comanche Complete Oil.
"Formulated from 100% Australian grown hemp seed oil, considered to be nature's most powerful healing seed, Comanche Complete Oil aims to restore your horse's health, wellbeing and vitality in just two tablespoons daily. You can shop online now at www.comanchewellness.com.au.