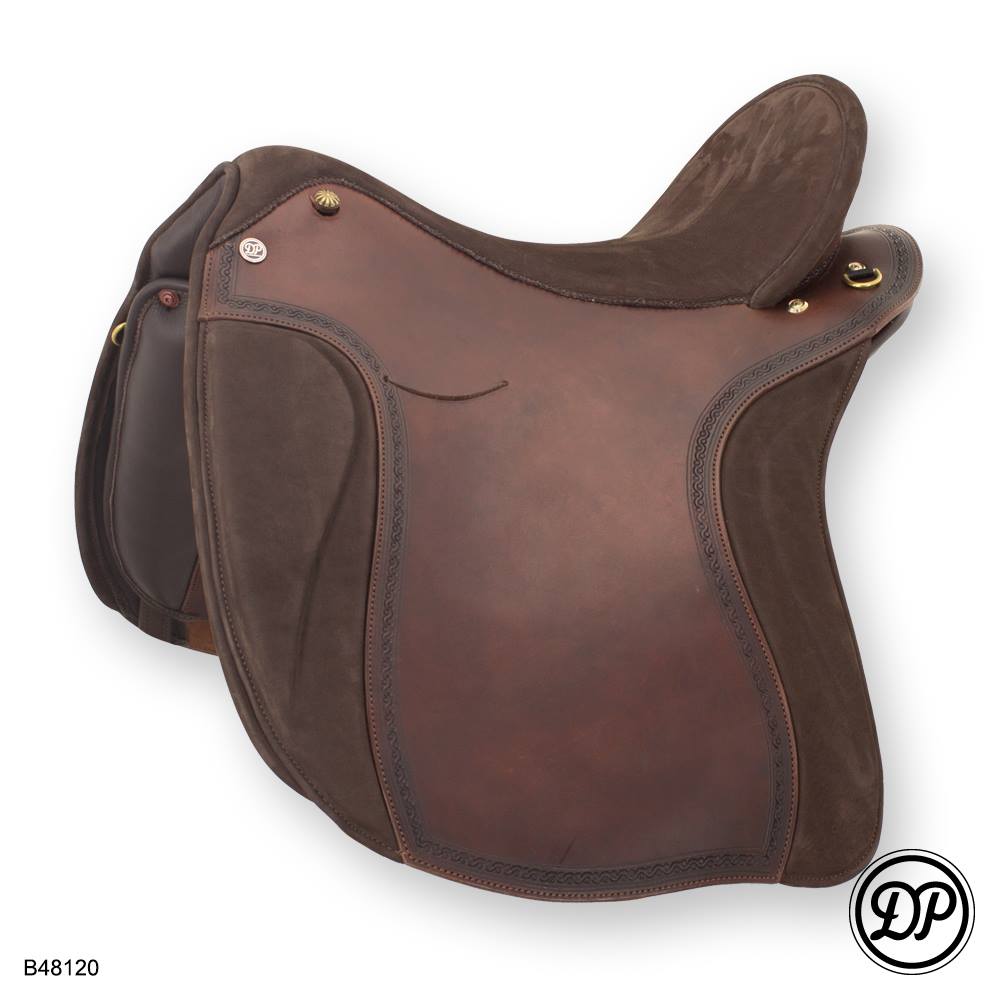 Introducing New Saddles Designed To Impress
The choice of saddles are huge and can be quite daunting on where to buy.  So, we need saddles that are not only functional but also impressive!  Introducing the newest DP's saddles model IMPULS and you have a choice of three!
The saddle model "Impuls" is a real all-rounder that combines the advantages of a Baroque saddle with the look and seat of an English saddle.

The large contact area makes this saddle perfect for longer trail rides. The Velcro knee rolls allow an individual adaption to the rider's leg. This saddle is a reliable partner for dressage and smaller jumps.
IMPULS BRILLIANT
Decorated with real Swarovski® crystal.
IMPULS CONTOUR
Designed with a gorgeous Baroque flair with border tooling, an antique finish and the softest Nubuk leather
IMPULS DECOR
Has matching tooling on the back of the cantel to accommodate the nicest touch of tooling on the back of the flap.
Find out more?  http://hest.com.au/impuls-saddle/4593379163