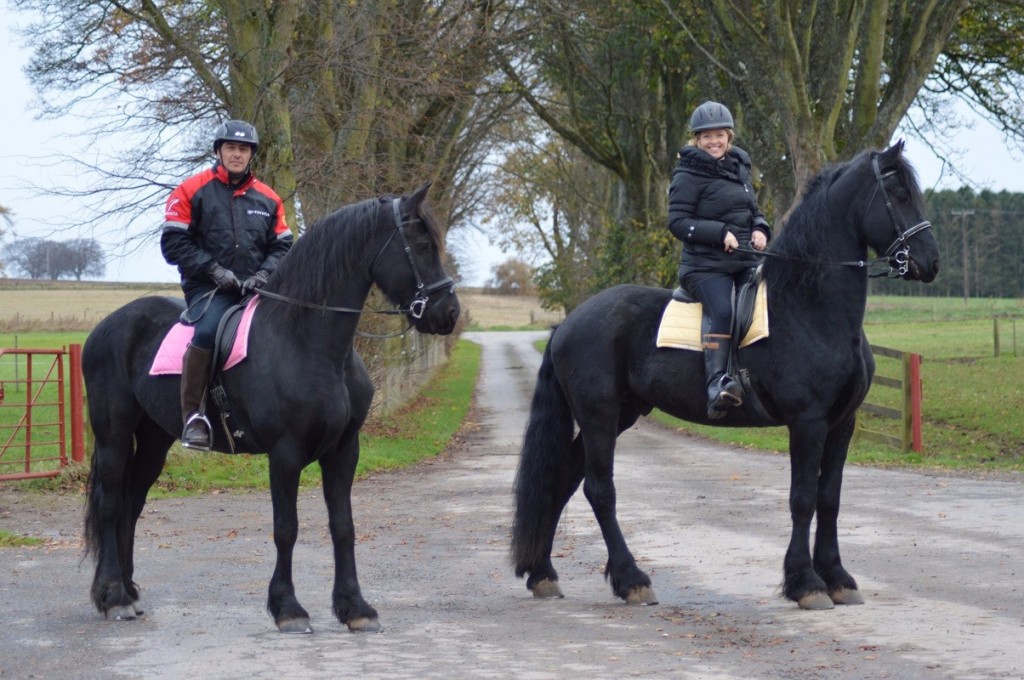 Friesian Riding Experience
Friesian Riding  Experience
Without a doubt, the Friesian horse is very attractive and they stand out wherever they go.  They are very regal and just so pretty, and that is why many refer to them as "black opals".  They are not only stunning, but they have a wonderful gentle personality to go with their looks.  With thick flowing manes and tails and feather and the thick, muscular neck it is just impossible not to admire.
Many can only dream to ride one let alone own one but yes you can!! If you are going to Scotland or live there, you can certainly have the opportunity to have a Friesian Riding Experience on one of these majestic beauties first hand.  Where do you ask?  Well FRIESIANS SCOTLAND can provide you with this 'bucket list' opportunity.

Your Friesian experience can be tailored to suit you… whether you would just like to have the opportunity to ride a Friesian or the ultimate experience in which you can spend time grooming (running your hands through that amazing mane and tail), tack up, ride and learn about their nature.
Friesians Scotland can offer you many different experiences for you to choose from…
Half-day Friesian Experience
Ride a Friesian for 1.5 hours up to 3 hours
Half-day Friesian Experience
Full-day Friesian Experience or two full days or three full days
To find out more just go to https://friesiansscotland.ecwid.com/#!/Friesian-Experiences/c/15642633/offset=0&sort=normal