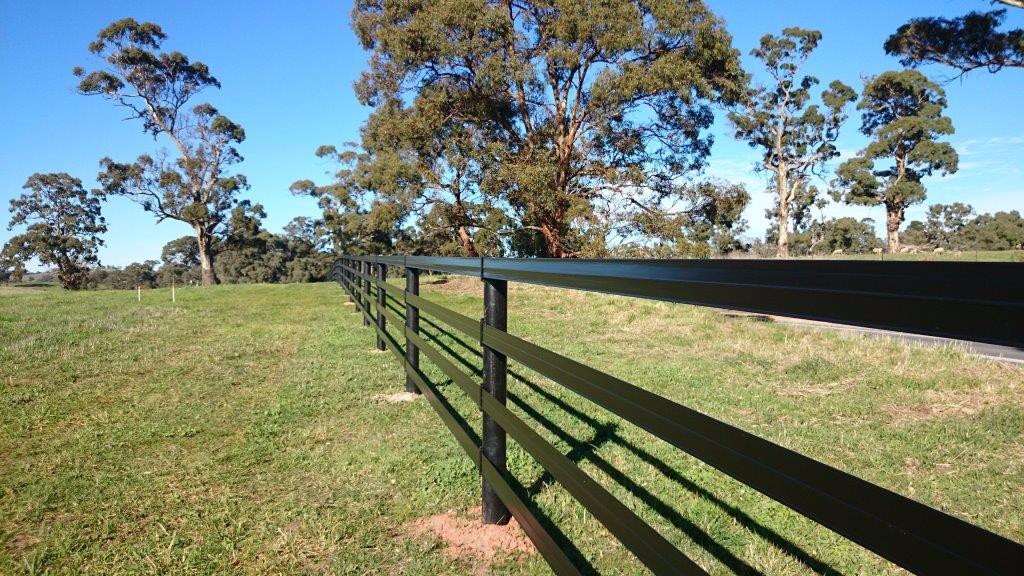 Before the weather turns wet, cold and horrible its time to go Fencing check all your fencing to make sure its stable and and can hold up to the rough conditions ahead.  The last thing you want is to have to repair fencing or have a horse to the vet due to poor fencing.
Now is the time to fix and or improve your fencing before it is too wet and too difficult.
Is your fencing safe ? The last thing you need your horse being injured and have unnecessary vet bills by a poorly fence paddock.
WHY CHOOSE HORSERAIL
Horserail protects our beloved Equine friends like no other fencing.
Horserail's smooth surface is designed to flex and slide. If a horse is to run into, hit, kick or put a leg through the fence then Horserail will give to the pressure so the horse is able to correct itself and avoid the type of injury they might occur had it been a wire or wooden fence.
Horserail fencing is impact resistant and won't break, splinter or warp. With its genuine 20 and 30 year limited manufacturer's warranty, Horserail is maintenance free with NO painting required and is available in three colours, Black, Brown or White and is designed to blend or contrast with your landscape.
For contractors installation is a breeze, reducing construction time by up to 50%.
Vets across Australia use Horserail on their own properties as the safety benefits are endless.
Australian Contact
Ben Duncan (Principal Distributor for Australia)
94 Taylor rd, Jindong  6280 WA
Freephone: 1800 259 365,  Mobile: 0417 551 333  Email Ben