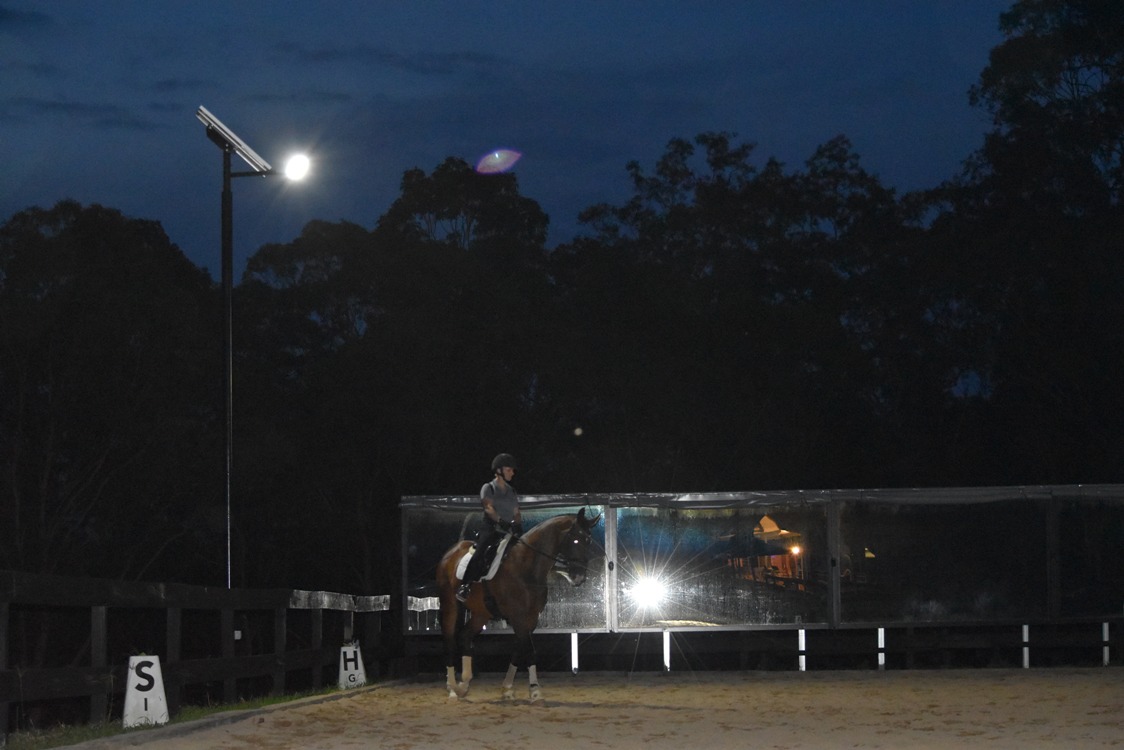 50% Discount on Solar Lights for Night Riding

Blackfrog Solar are offering our readers are HUGE 50% DISCOUNT off their Flinders 24V solar flood lights.  The complete kit retails at $1,150 +  freight and if you use our discount code m-flbhm when purchasing your will get for only $575 + freight.  These lights are perfect for horse arenas, farm shed and large stables to name a few.  The discount is for a limited time and only until stocks last.
To purchase click on this link   http://blackfrog.com.au/product/flinders-24v-solar-flood-lights
Product Description
The Flinders 24V solar flood lights have been designed to achieve high light output and excellent weather resistance.  Features include easily accessible battery box and override on/off switch. Made to a high quality standard, Flinders solar flood lights are suitable for a wide range of applications including horse arenas, warehouses, car parks and stables.  Commercial grade quality, the Flinders solar flood light offers a long-term, reliable lighting solution.
This extremely bright solar flood light illuminates an area of approximately 80m2.  It is an eco-friendly and economical choice for lighting in areas where on grid power is difficult or expensive to obtain.  This light will run for up to eight hours on a fully charged battery.  The Flinders solar flood light has a separate 90W toughened glass solar panel and separate battery box for greater flexibility in your solar light set up.