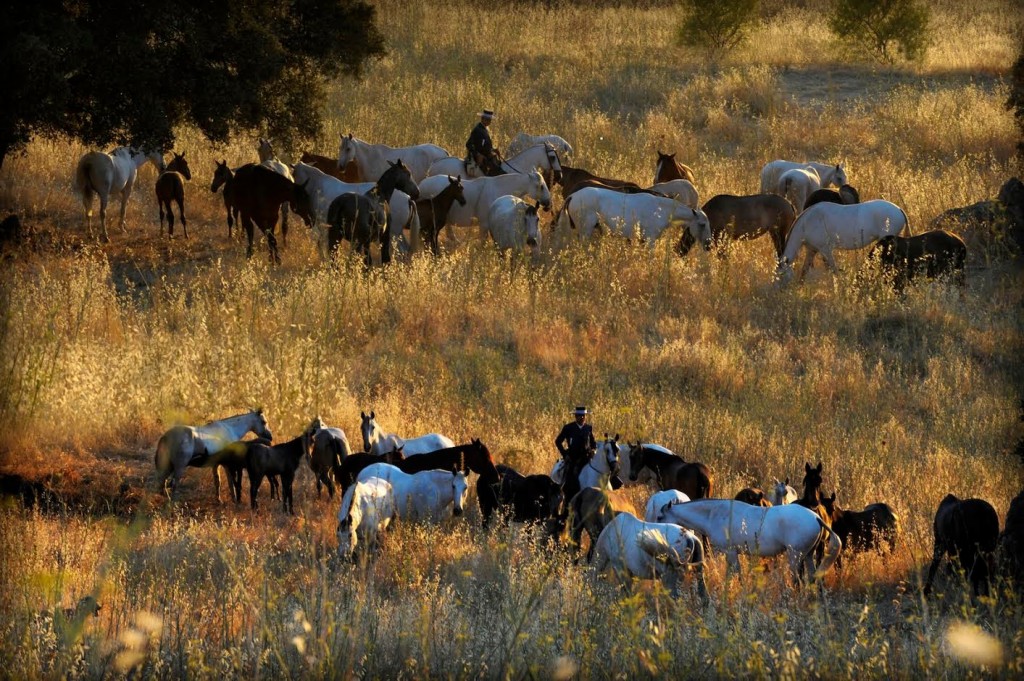 Creative Interaction with Lusitano Horses
CREANDO CENTAUROS
Be inspired!
THE LUSITANO HORSE
The outstanding combination of nobility, sensitivity and intelligence that makes the Lusitano particularly valuable for horsemanship. At our event you get the chance to get persuaded of these wonderful animals. Participate with our Lusitano Horses in our expert sessions, clinics and riding classes.
Discover solutions
EXPERT TALKS AND OPEN SESSIONS
Talk to our experts in the areas of Eto Doma & Natural Horse Connection, Podology & Barefoot, Youngsters' Training and Lusitano Breeding. There will be time and space to respond to questions and share ideas with our horse experts in open sessions.
Learn how to train your horse with joy and fulfilment
A SPECIAL TRAINING CONCEPT
How can I keep my horse's long-term motivation in the training process?
Get to know our Donaira Training Philosophy! Starting with our one-year-old lads, we'll present you horses of various educational levels and many ideas how to work your own horse at home. Come and see how we develop and guide our horses step by step up to Grand Prix Level.
EVENT INFORMATION – 21ST – 23RD OCTOBER 2016
FRIDAY 21ST OCTOBER 15:00H – 21:00H
Welcome & Introduction by the Donaira team
Natural Lusitano Life learn about natural horse behaviour & communication
Special Evening Show by Lucy Rees and Esteban Labari
Aperitif included
SATURDAY 22ND OCTOBER 9:00H – 22:00H
The Donaira Training Concept get to know our concepts
Expert Talks & Clinics with various horse experts
Evening Show 'CREANDO CENTAUROS' by Lucy Rees and Esteban Labari
Lunch and Aperitif included
SUNDAY 23RD OCTOBER 10:00H – 15:00H
Expert Talks & Clinics with various horse experts
Open Sessions with our horse experts
Learning by Doing participating in our sessions
Horse Communication / Natural Horsemanship / Long Reins / Riding
Lunch included
EVENING SHOW 'CREANDO CENTAUROS' by Lucy Rees and Esteban Labari
Lucy Rees, and Esteban Labari and their team of talented and creative artists will share different ways of finding enriching, cognitive and playful approaches to interacting with horses.
Their deep understanding of horse behaviour combined with their profound knowledge of movement and emotion lead to a breathtaking display: An explosion of harmony and grace, beauty, laughter and unexpected delight!
WHERE?
FINCA LA DONAIRA
Montecorto • Málaga • Spain  We  look  forward  to welcoming you.
Friday 50 € incl. Aperitif • Saturday 100 € incl. Lunch & Aperitif • Sunday 50 € incl.
Lunch 3-day package: 180 €
Register and more information
We look forward to welcoming you!
https://www.facebook.com/events/1414713585227767/