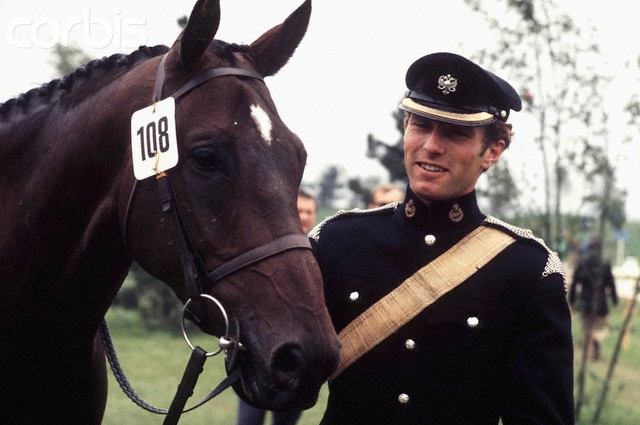 EQUITANA MELBOURNE Announce Their Captain
Heralded international equestrian Captain Mark Phillips has been announced as a star presenter exclusively for Melbourne equine extravaganza EQUITANA. The former Olympic, World and European eventing champion will present a one-off masterclass, along with a series of education sessions held over each day of the event.
An elite rider in his own right, with numerous Olympic, European and World championships medals along with four Badminton Horse Trials wins and a Burghley win, and accreditation as a leading FEI Course Designer; Captain Phillips will share his vast knowledge of the equine sporting world to equine enthusiasts from Australia and beyond. His sessions will provide riders of all ages and skill levels with expertise that will propel them to the next stage of their riding.
In recent years Captain Phillips was the Chef D'Equipe for the USA Equestrian Team for 20 years, including '96 Atlanta Olympics, 2000 Sydney Olympics, 2004 Athens Olympics, 2008 Beijing Olympics and 2012 London Olympics. His teams claiming a total of four team and four individual medals.
Captain Phillips has been the Course Designer for the European Championships at Burghley in 1989 and the 4* until 2000 and then reappointed in 2005 until 2019, as well as the Luhmuhlen Germany 4* from 2005 to 2016. He has also designed courses globally including the USA, New Zealand, Italy and France.
"I am delighted to have the opportunity to come to Melbourne for EQUITANA Australia. Australia has a proud history and great success within the eventing discipline, and the opportunity to impart knowledge to riders of all levels is something I am very passionate about," said Captain Phillips. "EQUITANA is held in high regard as a franchise, and I look forward to being a part of this event." He said.
EQUITANA Director Rod Lockwood was very excited about having Captain Phillips on board, "To have someone of his knowledge and his experience at EQUITANA is really special; from riding to coaching to course designing Captain Phillips is an inspiration to both grass roots to grand prix equestrian enthusiasts." Said Lockwood. "Captain Phillips will be able to offer a very unique insight into riding, the evolution of eventing into its' modern day form, and the development of the modern day sporthorse. Having him impart his learnings from his many years of top level competition is a really great opportunity, and we are pleased to be able to share this with the accessibility of General Admission ticket holders".
Tickets for EQUITANA Melbourne go on sale in late July, EQUITANA is held from 17-20 of November at the Melbourne Showgrounds. Further information can be found at www.equitana.com.au. Captain Phillips will present training sessions over each day of the event as well as a Master Class on Thursday the 17th of November.