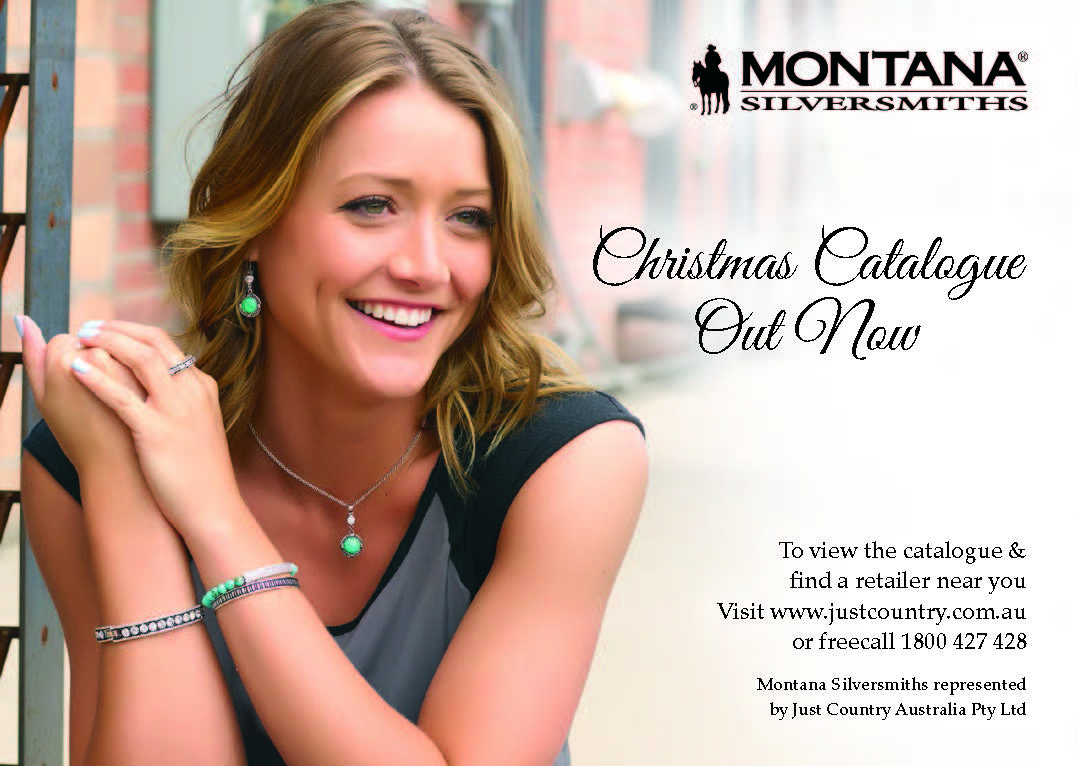 Handcrafted Silver Equine Jewellery – Montana Silversmiths
Handcrafted silver, rich in western heritage, is the very core of Montana Silversmiths. Our Skilled craftsmen are the finest in the western industry, crafting products that are a combination of traditional western designs unmatched in their brilliance and a keen attention to detail.
Each Montana Silversmiths creation is touched by as many as twenty-five caring sets of hands, to ensure exceptional quality before packaged in our trademark blue velvet box. The extra quality delivered by our careful artistry is just one of the many reasons our products are known as "compliment makers."
Whether you're looking for a st
atement of colour, a classic piece, or something more delicate, Montana Silversmiths has something for you.For the colourful – The Misty Blue Pool Ring and Necklace is a perfect pairing featuring sterling silver and a stone of misty blue-green labradorite, reminiscent of a mountain lake's cool morning waters. A lightly antiqued twisted rope design holds the stone in place.
Montana Silversmith's collection of jewellery features Turquoise in pride of place, with styles to suit varying tastes.
For the classicist – The Lucky Trillion jewellery set is perfect for the person who wants classic accessories that go together without being identical. A lovely horseshoe pendant hangs on a bridge bail that is part of the horseshoe for a unique look and fluid movement. The horseshoe is bright silver finished with four round cubic zirconia on each side with a larger trillion cubic zirconia. The earrings match the trillion at the base of the horseshoe.
There are so many wonderful Montana Silversmiths pieces that will fit in perfectly with the classic wardrobe.
For the delicate – The Delicate Bit Necklace is an elegantly stylised version of a bit. Beginning and ending with a small line of clear stones with the bright silver finish of the bit, Interlocking loops lend a fluid motion to the delicate design.
Montana Silversmiths offers a delightful range of delicate equine jewellery to be worn alone or layered.
Think Montana Silversmiths for the perfect gifts for friends and loved ones this Christmas.
To view the  Montana Silversmiths Christmas Catalogue click on this link
http://www.justcountry.com.au/JC_montana.html?utm_source=Baroque%20Horse&utm_campaign=Montana%20Silversmiths&utm_medium=Blog%20Post&utm_content=Blog%20Post