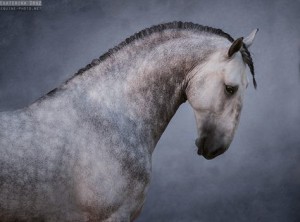 Lusitano World ~ Photographic Workshop
Lusitano World – International Photographers' lenses focused on the Lusitano Horse
Lusitano World (www.facebook.com/lusitanoworld/) is promoting another Equine photography workshop with the International Photographer Katya Druz, between 19th and 24th of April.
After the great success of the last workshop – that took place in Golegã in September of 2015 – this fully-booked event includes photographers from all over the world: France, Belgium, Ukraine, Russia, Norway, England, Germany and Portugal.
«These initiatives allow people to get to know the Lusitano breed and Portugal on a global and international level – which is the final goal of Lusitano World as a company. For this workshop we have designed a bold program, which will allow the participants to capture unique moments in incredible, iconic and diverse locations. The participants can not only photograph, but also ride Lusitano horses and be in direct contact with Portuguese Equestrian Culture. We believe this "mix" can be the right recipe to increase awareness and to promote the Lusitano Breed. This goal can only be achieved with the support of Lusitano World's network and partners» says the company's CEO, Filipa Jácome.

Katya Druz, leading photographer of the event, supports this idea: «I am super excited to have again the opportunity to capture the essence of the Lusitano horse. The more I know about the qualities of this breed, the more I fall in love with its features – strong, passionate, sweet and playful: all rolled into one. They are very special horses! The program that we have prepared is quite diverse and ambitious, giving our participants unique opportunities. I am certain that the results of this photographic week will allow other people from around the world to fall in love with the Lusitano, like I did.»
The workshop will begin with a visit to Picadeiro Henrique Calado, where participants will be able to see a presentation by the Portuguese School of Equestrian Art. The main scenarios that will be photographed are horses in freedom and Portuguese equestrian tradition. Topics like how to correctly photograph a Lusitano horse, it's conformation and angles, will also be approached. Between the boldest scenarios, the participants of this workshop will be photographing in Sintra and at the beach, closing the program with the typical Alter Real Stud's Auction.

Stay tuned to see some of the photos of the event, to be shared after the workshop.
For more informations about the event, contact filipa.jacome@lusitanoworld.com
Event organized by Lusitano World. Under the supervision of Russian Photographer Katya Druz.
Partners envolved: Portuguese School of Equestrian Art; Alter Stud; Salgadas Stud; Lusitanos Academy; Global Horse; Pedro Torres Team.
Photo by Katya Druz at Herdade do Pinheiro Stud.