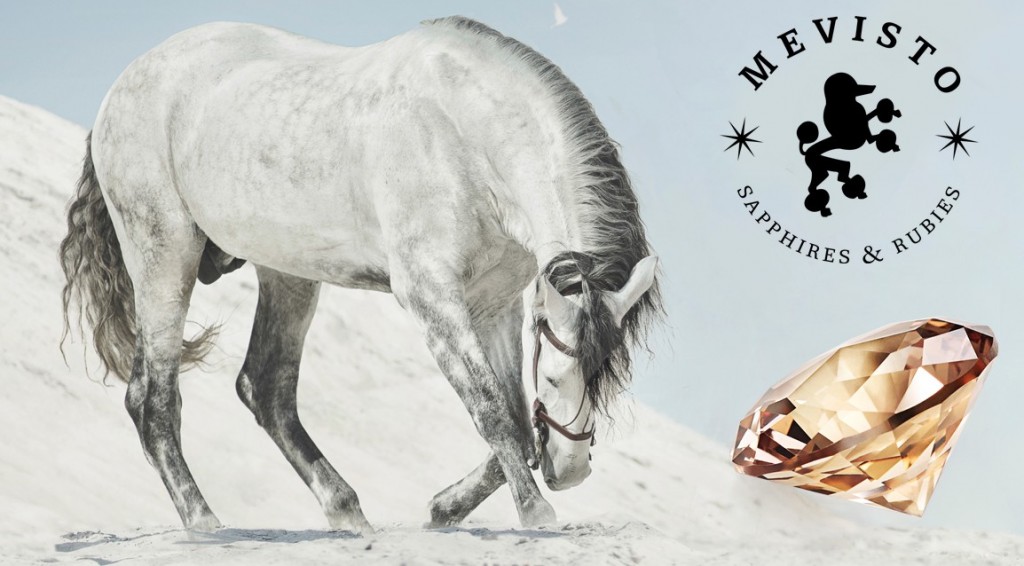 Turning Hair or Ashes Into Gemstones
MEVISTO TRANSFORMS HAIR OR ASHES INTO PERSONALISED GEMSTONES.
By extracting various substances, elements are obtained from which a colourful sapphire or ruby is grown.
Mevisto has successfully mastered a technique in which elements of hair or ashes are integrated into a Mevisto gemstone, scientifically proven.
Now available in Australia and the USA! Gemstones have always been a precious gift. They are often a wonderful reminder of an emotional event or personal memory, such as an engagement, a wedding, an anniversary, one's first great love or the birth of a child. By handing them down to subsequent generations, these memories can survive for a very long time. Mevisto has succeeded in combining several elements from hair into one personalised gemstone, which is both unique and scientifically proven. Moreover, the philosophy of the family-owned enterprise Mevisto is to close the cycle between birth and death 'for generations'.
Based in Austria, Mevisto passionately transforms strands of hair, from both human and pets, into personalised gemstones. By extracting various substances from the lock of hair of a loved one, biological elements are obtained, from which a colourful yet personalised sapphire or ruby is grown. Selected cuts, instead of the traditional brilliant cut, set the gemstone aglow with an inner fire. Only a select few designs are polished and finished to the utmost brilliance, by hand. Fulfilling all individual colour wishes for the gemstones, Mevisto provides unique masterpieces to the world. The Mevisto jewellery collection provides top class craftsmanship in combination with the most precious of materials. The result is an extraordinary gift or heirloom, whereby providing a lasting memory which is inextricably linked to a loved one or beloved pet. For almost every occasion in life Mevisto provides individual, personalised gemstones and a unique jewellery collection. The Mevisto jewellery collection is available in rose and white gold with special products on request.
Equine Sport & Mevisto
Mevisto's connection to equine sport is more than just a pure presence as main- and name-giving-sponsor at the 'Mevisto Amadeus Horse Indoors' horse show in Salzburg (Austria). Antje Reiter, member of the Mevisto owner-family, for many years has been a passionate horse-woman as well as a number of the company's employees. Because of the fascination with this sport Mevisto built up a jump and dressage team including four horses and the two riders Roland Engelbrecht and Michaela Auinger who represent Mevisto on international basis. Success quickly came:
Roland Engelbrecht not only clinched the 2015 Austrian Vice State Champion title but went on to celebrate with Mevistos' Poorboy his victory in the 2015 Nations Cup in Budapest (Hungary)and the second place in the 2015 World Cup (horse) jumping in Olomouc (Czech Republic). Besides, Engelbrecht was selected in the Austrian National Team for the (2015) European Championships in Aachen (Germany) and celebrated an outstanding grand prix victory
at the 2015 World Cup tournament in Celje (Slovenia).
Hair to stone for an everlasting memory 
In 2014 Mevisto created a special ring of honour for the legendary partnership between the famous Austrian rider Hugo Simon and his horse E.T. FRH (one of the most successful international jumping horses of all times!).
Hair from both of these sporting superstars was taken to grow an everlasting precious, personalised gemstone manufactured by Mevisto. This ring is a constent reminder of their unparalleled success. At the 2014' Mevisto Amadeus Horse Indoors' show Hugo Simon and his wife Margit were overwhelmed with emotion when presented with the ring of honour. Hugo Simon and E.T. FRH fascinated millions worldwide at the most important tournaments. After countless victories and top placings the 27 years old E.T. FRH unfortunately passed away. Mevistos' personalised ring of honour reinforces the incredible bond between man and horse.
Mevisto is exclusively distributed in Australia by Life Cycle. For more information on Mevisto sapphires and rubies contact Mevisto Australia/ Life Cycle.
AU: Ph 03) 9018 8056, USA: (970) 422-5111 or visit www.mevisto.eu